I am Full Professor at the University Pompeu Fabra. After my PhD in Biology from the University of Barcelona (1991), I did a postdoctoral stay at the DFCI-Harvard Medical School (Boston). Then, I moved to Paris as a postdoc at the Ecole Normale Supérieure, and I got a permanent position at the Université Pierre et Marie Curie (now, Sorbonne University). From that time, I have been fascinated by developmental neurobiology, and how you go from DNA and genes to the generation of form. This has been the main focus of my latest scientific career. In 2002, I had the opportunity of joining the Department of Experimental and Health Sciences (now, Medicine and Life Sciences) at the University Pompeu Fabra, where we study how spatiotemporally coordinated cell progenitor specification and differentiation occur during morphogenesis to construct a functional brain. 
I have served in institutional positions, first as Academic Secretary and as Vice-Chair of the Department (2007—2015), and later as Vice-Rector of Professorate and Vice-Rector of Talent Recruitment and Retaining Policy (2017—2021). I have been awarded the ICREA Academia (2016—2020, 2021—2025).
Gonzalo Ortiz-Alvarez, PhD
I am a postdoctoral fellow interested in the contribution of distinct proneural lineages to the growth of the zebrafish hindbrain. Previously, I have studied in Seville, Berlin and Paris for my Bachelor's, Master's and PhD, respectively. During my Master's I found the areas of Biology I enjoyed the most were Development and Neurobiology, so I decided to combine them for my PhD in the mechanisms of cell specification during brain development. I have continued this path for my postdoc, since I find embryonic development a truly fascinating process because of its complexity and the many question marks it still holds.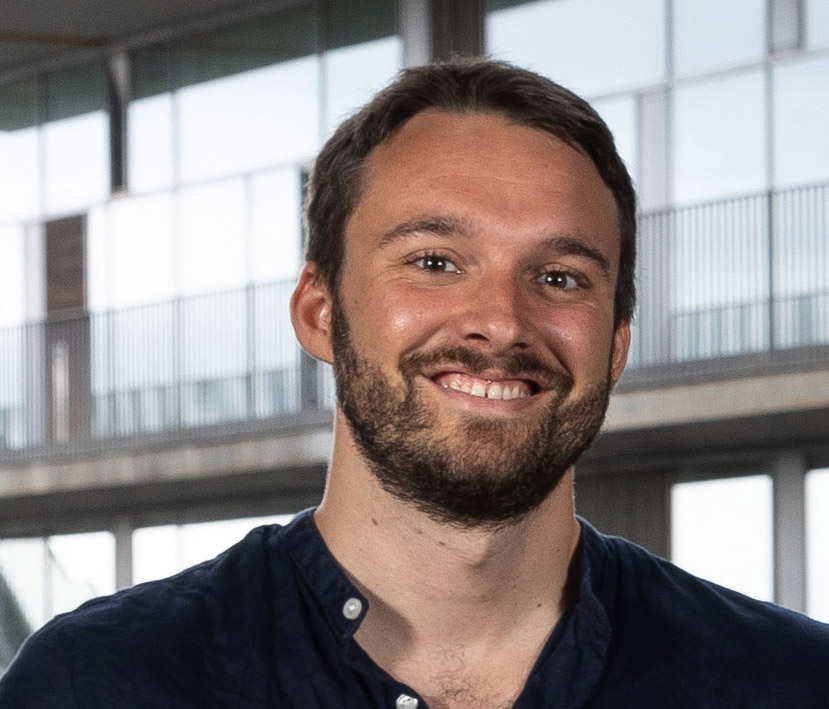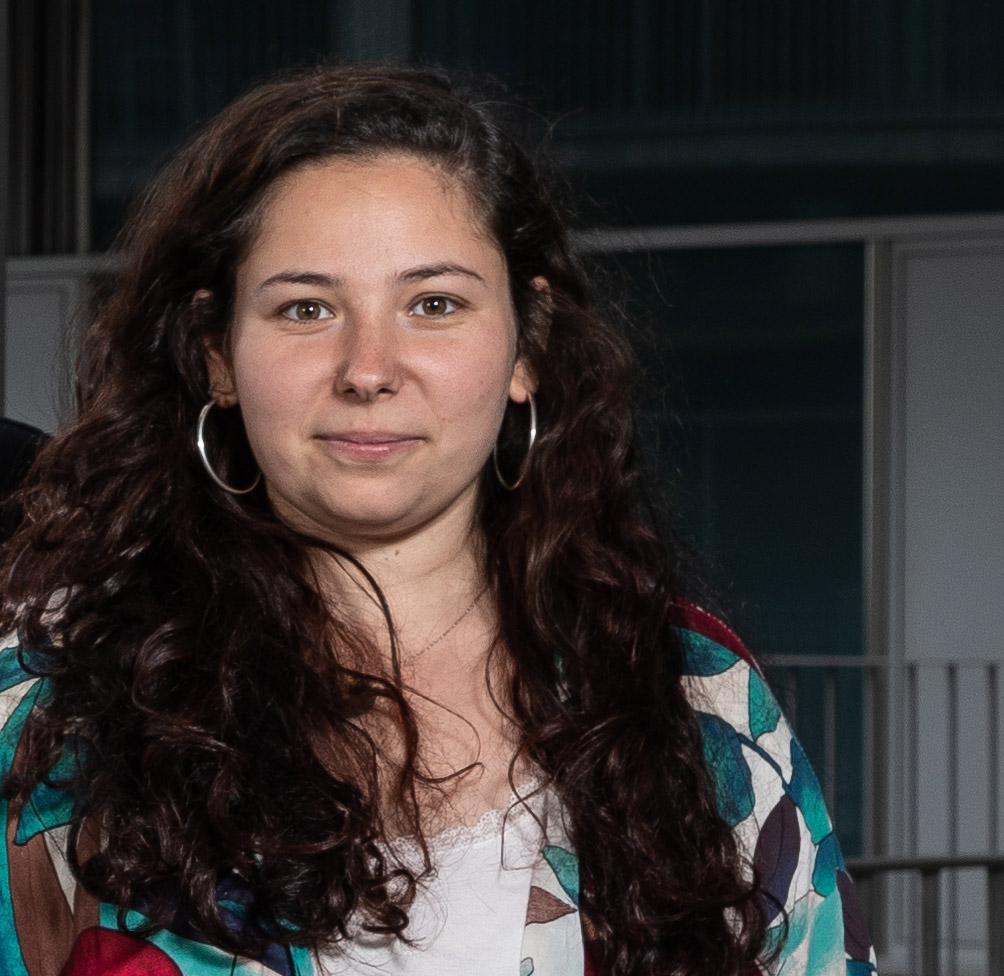 Postdoctoral Fellow  lydvina.meister@upf.edu
Postdoctoral fellow interested in EvoDevo and cell lineages. I did my undergraduate studies in Paris-Orsay, and my PhD in Banyuls sur mer (France). During my PhD, combining evolution and development I demonstrated that the vertebrate pharyngeal head mesoderm is homologous to the ventral part of the somites in Amphioxus.
PhD student  carolyn.engel@upf.edu
I did the Master in Neurosciences of the University of Barcelona after my undergraduate studies in Biomedicine in the very same university. Now, I am studying how cell division modes are coordinated in the boundary cells and what are the cellular and molecular mechanisms involved.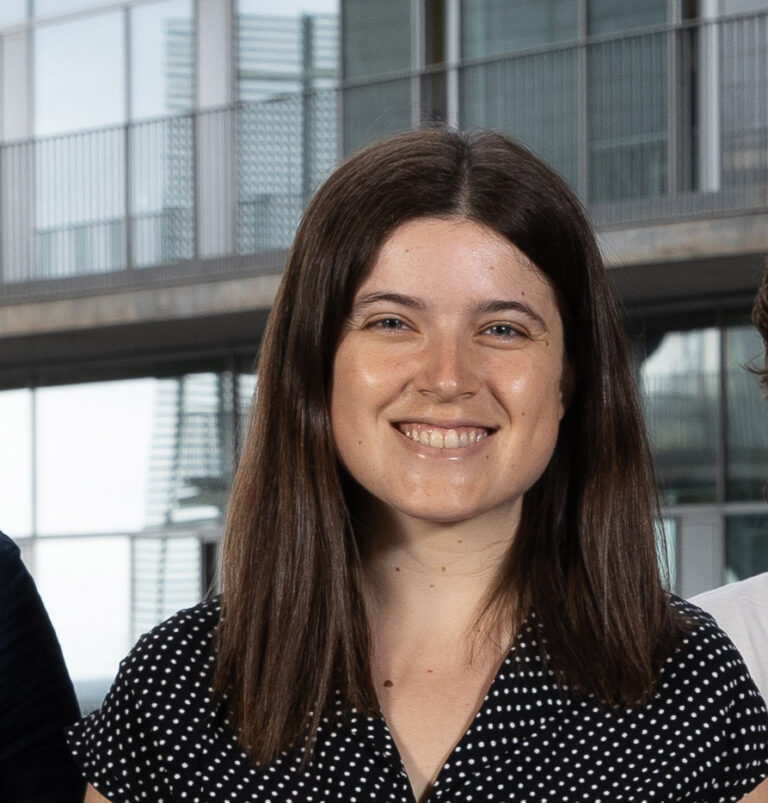 PhD student  matthias.blanc@upf.edu
I am interested in cell lineages, cell differentiation and morphogenesis during neural development. Personal interests in engineering and 3D-printing. I did my undergraduate and master studies in Paris Sorbonne University (France). I am studying the contribution of different progenitor cell pools to the differentiated neuronal populations. I developed an open-source platform to allow the quantification of neuronal volumes.
Graduated in Neurosciences from the University of Glasgow. Master of Multidisciplinary Research in Experimental Sciences at the Barcelona Institute of Science and Technology.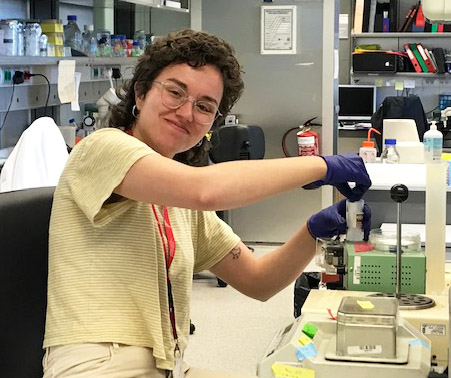 Carla Belmonte-Mateos, PhD student
Covadonga Fdez-Hevia, Postdoctoral Fellow
Ivan Belzunce, PhD student
Adrià Voltes, PhD student
Christian Cortés-Campos, Postdoctoral Fellow
Sylvia Dyballa, PhD student
Javier Terriente, Postdoctoral Fellow
Andrea Zecca, PhD student
Simone Calzolari, PhD student
Dora Sapède, Postdoctoral Fellow
Eva Jiménez-Guri, Postdoctoral Fellow
Citlali Vázquez-Echeverría, PhD student
Ferran Aragón, PhD student